In my lovely country – Malaysia, tonnes of website with sensitive contents will be blocked by Malaysian Communications and Multimedia Commission (A.K.A MCMC or SKMM).
To do a quick check, just need to do a simple ping to the target domain in your own computer will do.
Ping Test
Open up your terminal, enter ping <target_domain_name> and hit Enter. For this example, I will use maxcdn.bootstrapcdn.com as my target domain.
ping <target_domain_name>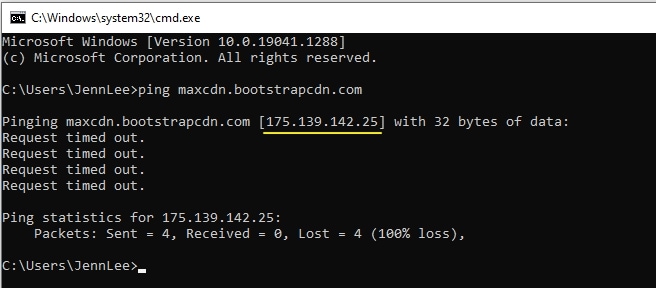 Just take note on the returned IP address, if it is 175.139.142.25, I am sure that the target domain name currently blocking by MCMC. (Still working as at I am writing this article)

**IMPORTANT: Ensure your computer is using Malaysia local service provider's DNS when do the test.**
**2021 Dec 05 updated: I am using Malaysia Digi as mobile internet provider, currently no more blocking to maxcdn.bootstrapcdn.com**
**The major internet provider (TM / Unifi) in Malaysia still remained blocking it.**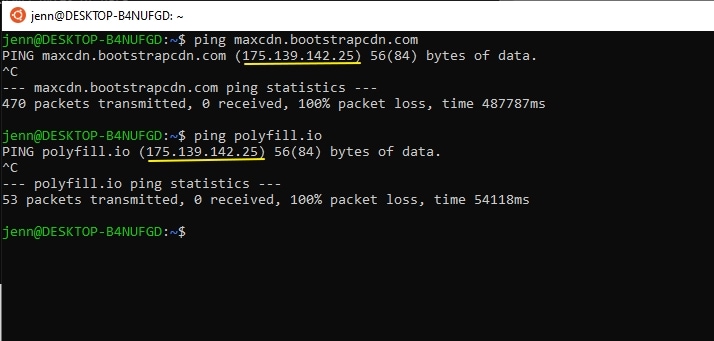 If your own website being blocked in Malaysia, you could try to find a way to contact MCMC for further discussion. But my suggestion will be register another new domain, this could be the best and faster way to get your existing website / business up and run.

Please note that if your current website using some third party CDN scripts which hosted on blocked domain name, like maxcdn.bootstrapcdn.com, then you will need to quickly change it, otherwise it will be slowing down the website loading speed when Malaysia visitor browsing your site. For WordPress users, you could easily replace it by following this guide.